Why choose Hale Construction for your next project?
There are many reasons why you should choose Hale Construction as your next contractor, here are the top ten.
Top Ten reasons to choose Hale Construction:
We provide a written detailed proposal, not ambiguous pre made forms with a number at the bottom.
We are an established, fully licensed and fully insured company
We do most of our work with our own staff not sub contractors.
The owner is on site everyday, to work, supervise and answer any questions you may have
We stand behind our work and provide a written warranty
Our workers are professionals who are neat and clean and dress accordingly
We attend trade shows and conferences to keep up with the latest materials and techniques for your project.
We attend continuing education classes at local community colleges.
We respect your schedule. We start and end our work day to accomdate you
We love what we do and it shows in our work.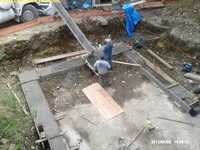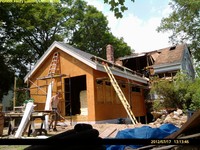 We adhere to the following guidelines:
We understand that every client has different needs, We use our talents and expertise to meet these needs.
We use building materials and supplies efficiently, We always try to chose sustainable,durable and locally produced products.
We respect our clients' homes and realize that living through a renovation is stressful.
We build thoughtfully, to maximize energy efficiency and to make homes both useful and beautiful to their occupants.We don't blindly build "whats on the plans"
We contain our dust and mess with specialized equipment and careful isolation of the work area, to protect your home. All of our job sites are left clean and picked up at the end of every work day
We work with you to plan and budget your project carefully, preventing remodeling "Horror stories".
We use only trusted, experienced subcontractors to assist us in the completion of our projects. They share our view and are fully licensed and insured.